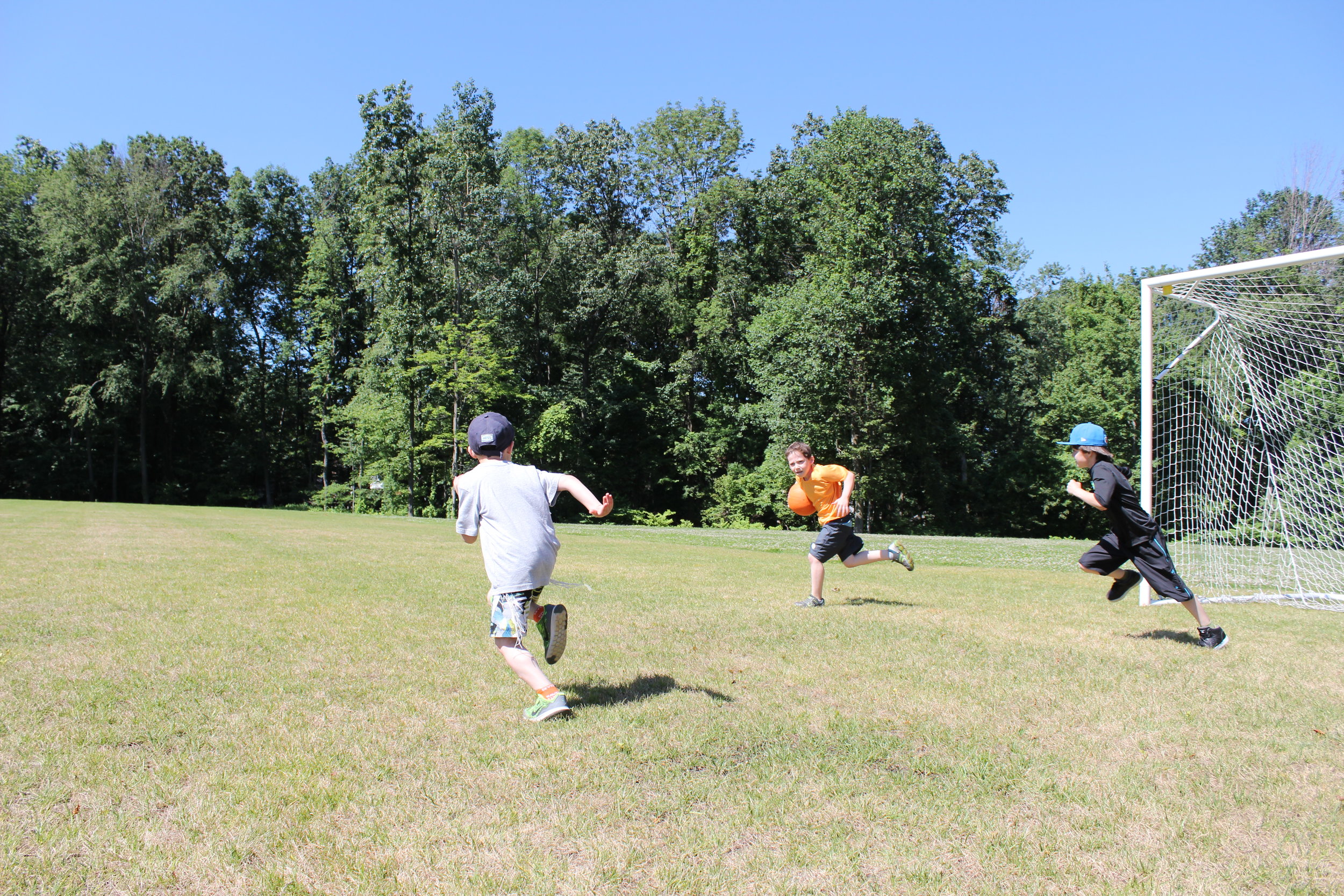 Our camp is located at the Gottesman RTW Academy, a new state-of-the-art facility in Randolph, New Jersey.
The beautiful 17-acre campus is very well suited to host a full array of summer camp activities, from the spacious outdoor sports facilities to a magnificent indoor gym and theatre.
We also go swimming at nearby pools that are a 3 minute bus ride away. (YMCA for kiddie camp and CCM for the older divisions)
Email or call us to schedule a tour.